Curriculum
The School Curriculum at Tunbury
Every state-funded school must offer a curriculum which is balanced and broadly based
At Tunbury Primary School we aim to offer a rich, broad and engaging curriculum for our pupils. Our drive is to develop independent learners who are not afraid of making mistakes, will strive to achieve their best and who are equipped with tools for learning for life. We want our pupils to be confident, inquisitive and to develop transferable skills. In turn, they become respectful, responsible and reflective young people.
We aim to achieve this by providing good to outstanding teaching in environments that are calm, safe and purposeful for learning. Behaviour for learning will be good or better and all within the community will display our core values. Teachers and support staff will take time to ensure learning is embedded and can be recalled in later years. The timetable will be flexible to allow for this and concepts will be taught over longer periods. High quality resources will be used and cross-curricular opportunities will be given. We aim to meet the needs of all learners by giving scaffolds and support to those who require it. We challenge all learners through problem solving and deepening learning. Teachers will show an enjoyment of what they are teaching to help motivate reluctant learners.
Outcomes from pupils will be good or better and progress will be clear, measurable and achieved. Pupils books and evidence of learning will show the progression in learning. Presentation of learning will be outstanding as pupils show pride in their work and achievements. The school will continue to be judged Good or better by external authorities.
If you need to obtain additional information on the curriculum please speak to your child's class teacher.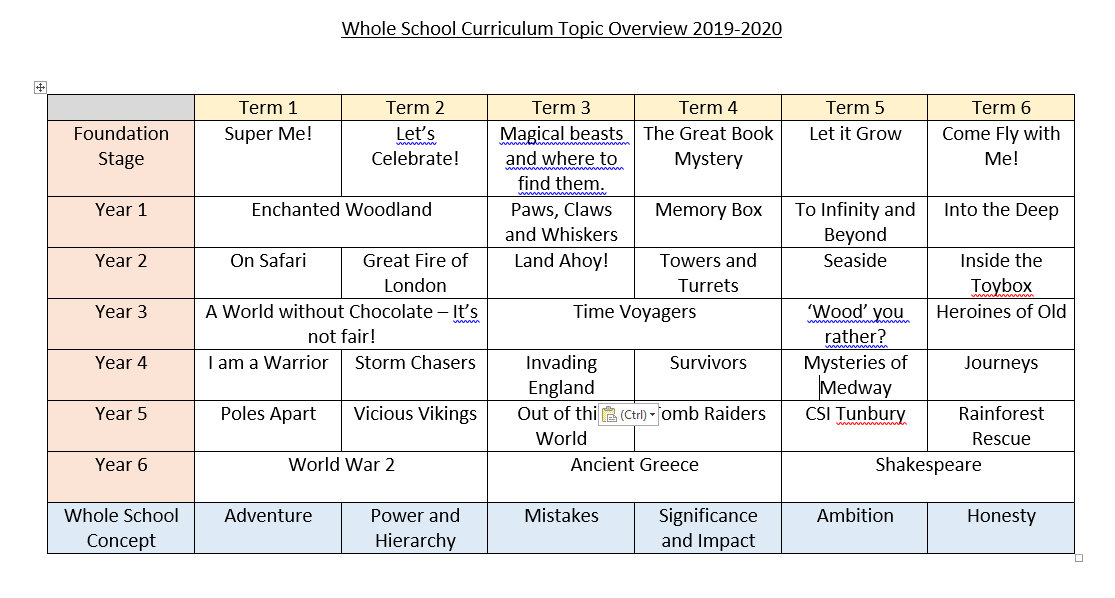 Curriculum Overviews by Year group