Weekly Bulletin: Friday 28th February 2020
Headteacher's Message
Dear Parents/Carers,
Welcome back for the start of Term 4. Children were very excited by the yesterday morning's snow flurries, but we ended the day with bright sunshine – maybe a sign that Spring is on the way!
We're delighted to welcome our new School Crossing Patrol, Clare Dillon, who started work this week. Clare will be working every morning and afternoon in Tunbury Avenue, helping children and parents to cross the road safely. We also hope that the presence of the School Crossing Patrol will contribute to reduced speeds and a greater awareness of children's safety. Clare has asked me to share with you the leaflet showing the School Crossing Patrol signals which she uses – it is important that drivers are aware of what these mean, so please take a look in our letters section.
At the start of the new term, teachers have prepared new Topic Information newsletters to give you an overview of what children will be learning this term. We hope that this will be helpful in keeping you informed about current learning, Brain Builders, other homework and the importance of reading at home with your children. The Topic Information newsletters are available via the links given below and will also be emailed to each year group today.
Next week, we're looking forward to Book Week activities in school on the theme of 'Share a Million Stories'. This should be a positive and enjoyable week to celebrate books and reading. Further details of our activities are given in the Notices section below.
Have a lovely weekend everyone.
Ruth Austin Headteacher
Links for Topic Newsletters:
www.tunbury.kent.sch.uk/docs/newsletters/reception/Year_R_Topic_Information_for_Parents_T4.pdf
www.tunbury.kent.sch.uk/docs/newsletters/year_1/Year_1_Topic_Information_for_Parents_T4.pdf
www.tunbury.kent.sch.uk/docs/newsletters/year_2/Year_2_Topic_Information_for_Parents_T4.pdf
www.tunbury.kent.sch.uk/docs/newsletters/year_3/Year_3_Topic_Information_for_Parents_T4.pdf
www.tunbury.kent.sch.uk/docs/newsletters/year_4/Year_4_Topic_Information_for_Parents_T4.pdf
www.tunbury.kent.sch.uk/docs/newsletters/year_5/Year_5_Topic_Information_for_Parents_T4.pdf
www.tunbury.kent.sch.uk/docs/newsletters/year_6/Year_6_Topic_Information_for_Parents_T4.pdf
Our learning Year 3
Last term we explored our topic of Stone Age Life and read our key text, 'Stone Age Boy' this inspired us to write instructions on how to prepare Stone Age food and how to skin an animal! We also wrote our own fantastic sequel to the book where Om (Stone Age girl) visited Walderslade.
We ended the term with the memorable STONE AGE DAY, where children and staff were taken back in time to Pre historic times through the use of re-enactment, drama and art. We made some amazing Neolithic pots, painted some cave art with fruit dyes and sand and recreated the sounds and activities of Palaeolithic Village life.
This term we are looking forward to continuing our time travelling experience as we move into the age of the Anglo Saxons. We are really excited about our trip to Kent Life where we will experience the daily life of a Saxon settler.
Notices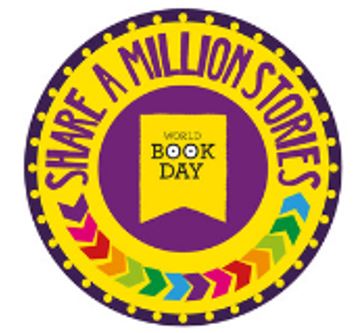 Share a Million Stories
On Thursday 5th March it is World Book Day and we shall be celebrating this starting on Monday next week. Children will receive a book voucher during the week: Monday 2nd March All teachers will be sharing their favourite stories with the children. Wednesday 4th March Children to bring in their favourite story to share with another class. Thursday 5th March - World Book Day! Staff and children to dress up as character from their favourite book. As part our effort towards helping the environment, we are asking for costumes to be homemade where possible. Children will also be swapping classes to complete a range of activities on the theme 'Share a Million Stories'. During the afternoon, children will complete artwork based on their text by Louise Greig.


Due to Book Week next week PE for Year 2 has changed to Monday morning. Please ensure children's PE kits are in school ready for their lesson.


Parents' Evenings: Thursday 5th and Tuesday 10th March
Appointment slots are available to book online. For details of how to book, please see your emails or the letter at www.tunbury.kent.sch.uk/Parents/Letters-Forms . Please note due to parents evening Film club on Tuesday 10th March will be cancelled. All other clubs will be taking place as normal and are not affected.


For the Y2 visit to Leeds Castle packed lunches can be provided by the school kitchen. Please notify your child's class teacher if you would like your child to have a school packed lunch, by Monday 2nd March 2020 at the latest.


Come to our Book Fair
Monday 16th – Thursday 19th March 2020
In March, we are lucky enough to have the Travelling Book Fair in school again. The book fair will be open between 3.30 pm and 4 pm, (location to be advised). This is a great opportunity to buy new and exciting books for your children to read and also help us raise money to buy new texts for the children to access in school.


Violin Lessons Would your child like to learn to play the violin? Mrs Walland, violin teacher has spaces for more pupils. Mrs Walland currently teaches violin every Tuesday morning. Information detailing lesson prices, bursary details to support parents that require financial assistance, as well as instrument hire and registration instructions, can be seen on the following website https://www.kent-music.com/music-lessons/
Dates for your Diary
Thursday 5th March – World Book Day: children to dress up as a character from their favourite book
Thursday 5th March – Parents' Evening 3.40 pm – 6.30 pm
Monday 9th March – Y2 visit to Leeds Castle
Tuesday 10th March - Parents' Evening 3.40 pm – 6.30 pm
Wednesday 11th March – Year 5 visit to the Royal Observatory
Thursday 12th March – Year 1 visit to Kent Life
Monday 16th March till Thursday 19th March – Travelling Books sale
Tuesday 17th March – Year 1 'Poor' Victorian Day
Thursday 19th March – Parent Forum – 5 pm
Thursday 26th March – Last day for Extra – Curricular Clubs
Tuesday 31st March – TSA Easter Hunt
Wednesday 1st April – Last Day of Term 4
Thursday 2nd April – Wednesday 15th April – Spring/Easter Break
Thursday 16th April – Start of Term 5
Tuesday 21st April – Swimming starts for Rubyclass
Wednesday 29th April – Friday 1st May – Year 4 Residential visit to Swattenden
Monday 4th May – Classes and Year 6 group photos – Tempest Photographers
Friday 8th May – Bank Holiday – School Closed
Monday 11th May – SATs Week – Year 6
Monday 18th May – SATs Week – Year 2
Friday 22nd May – Last day of Term 5
Monday 25th May – Friday 29th May – May Break Week
Monday 1st June – INSET DAY – School Closed for Pupils
Tuesday 2nd June – Start of Term 6 for pupils
Monday 8th June – Phonics check week – Year 1
Monday 15th June – Friday 19th June - Bikeability Cycle Training Year 6
Monday 15th June – Multiplication Tables check week – Year 4
Friday 26th June - Year 4 visit to Horton Kirby
Monday 6th July – Sports Day – KS2 am, KS1 pm (Reserve Day, Monday 13th July)
Wednesday 8th July – Parent Forum – 2 pm
Friday 10th July – TSA Dare to be Different/Family Picnic
Wednesday 15th July – Year 6 performances 2 pm and 6 pm
Thursday 16th July – Annual Reports home to parents
Monday 20th July – Parents' Open Afternoon 2 pm
Monday 20th July – Parents' drop-in with class teachers regarding reports 3.15 -4.15 pm
Wednesday 22nd July – Year 6 Leavers' Assembly – 2 pm
Wednesday 22nd July – Last day of Term 6 / Academic Year
Class Assemblies
Class assemblies take place on a Friday at the end of the school day. Please wait outside the hall entrance doors. You will be invited in at approximately 2.50 pm, once the children are seated, and the assembly will begin at 2.55 pm. It will last about 10 minutes.
Friday 6th March – Emerald
Friday 13th March – Magenta
Friday 20th March – Ruby
Friday 27th March – Azure
Friday 15th May – Blue
Friday 22nd May – Red
Friday 12th June – Pink
Friday 19th June – Yellow
Friday 26th June – Bears
Friday 3rd July - Owls
Friday 10th July – Hedgehogs